Delegate Assembly 2023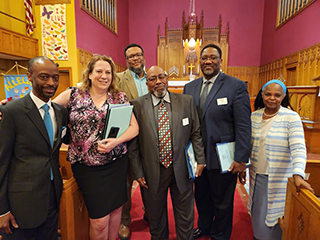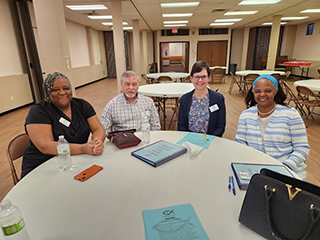 On Thursday, April 27, 2023, we held our 62nd Delegate Assembly at Zion Lutheran Church in Davenport. Pastor Janine Johnson welcomed our attendees. Rev. Chris Shumpert opened and closed the meeting in prayer. Rev. Damon Colvin provided a financial update. Rev. Dr. Melvin L. Grimes gave an update on our ministries. Our board members were sworn in. We also recognized some of our volunteers and retiring board member, Doug Cropper.
Thank you, Zion Lutheran Church and Pastor Janine for hosting. Thank you to everyone who attended. We are grateful to our supporters for helping us continue to carry out our mission.